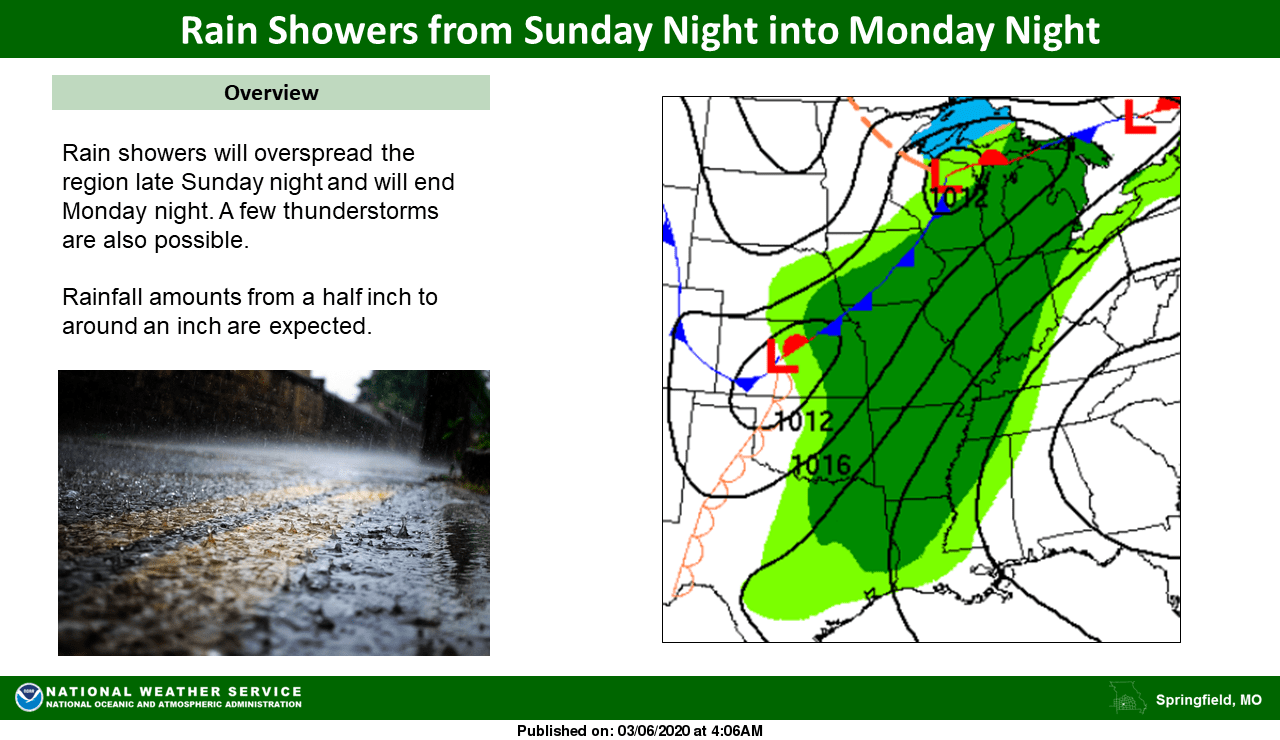 Enjoy the pleasant weather this weekend because rain is in our forecast early next week.
The National Weather Service says rain will overspread the area late Sunday night and come to an end Monday night, with anywhere from a 1/2 inch to one inch expected.
A few thunderstorms are also possible.
We'll have dry conditions and temps in the 60's this weekend.