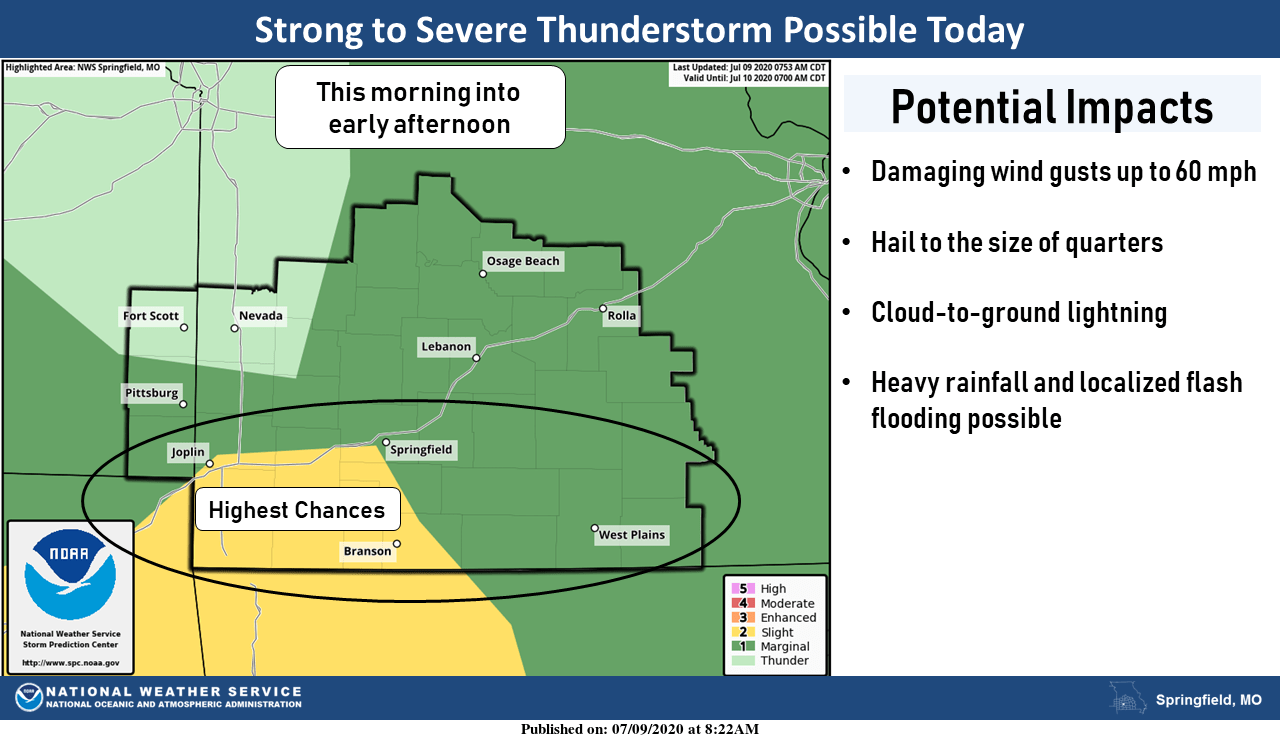 The National Weather Service says strong to severe thunderstorms remain possible into early Thursday afternoon, with the highest chances south and west of Springfield.
Damaging winds up to 60 miles per hour, quarter size hail and cloud to ground lightning are the biggest risks, along with heavy rainfall and localized flash flooding.
Areas south of a line from Joplin to Springfield and west of a Springfield to Branson line have the best chance of getting some of those severe storms.