Nixa:
The City of Nixa voted against a mandatory mask mandate last night.
According to the Springfield-Greene County Health Department, only 9 people have died from Coronavirus… What about the murder rate of Springfield?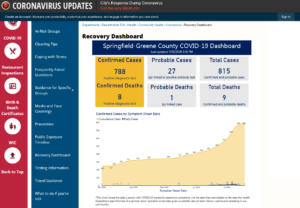 Kentucky Couple:
A Kentucky couple was fitted with ankle monitors and placed on house arrest after the wife tested positive for coronavirus but refused to sign self-quarantine documents.
The KSGF Great Escape:
Guess what… We're planning our NEXT Great Escape! Make sure to be listening next week to hear where we're going!
Kansas City Mayor:
KC Mayor Quinton Lucas says he regrets taking a picture with a group of women at the Lake of the Ozarks without a mask this weekend.
Mayor Quinton Lucas also wants to create a police dashboard.
KFC Meat:
KFC is creating an entirely new restaurant concept, which begins with a rather futuristic premise: 3D-printed chicken.
Tension is High:
Why is tension so high between people right now?