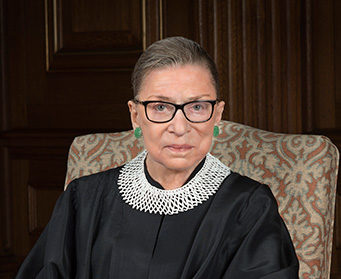 Ruth Bader Ginsburg:
Ruth Bader Ginsburg passed away on Friday from complications surrounding metastatic pancreatic cancer. She was 87.
On Sunday, House Speaker Nancy Pelosi says that she is not throwing impeachment off the table to stop President Donald Trump.
Nick shares an article that was posted months ago about the history of filling a Supreme Court nomination.
The Smell Test: 
According to Ruth Bader Ginsburg's grandchild, Ginsburg's dying wish was to not be replaced until a new president was sworn into office. Does this pass the smell test to you?
Foot Locker: 
Foot Locker announced that it will be a temporary voter registration hub at all 2,000 stores in the United States.
Trump Nominations: 
President Trump announced this morning he has five on his nomination list. Trump may announce the replacement of RBG Friday or Saturday.
Priebe Strong Walk/Run: 
Make sure to mark your calendar for the Priebe Strong 1062 Family Walk/ Run" at Miller Park, on Saturday October 24th, in Republic, Missouri.
Joe Biden Voters: 
Democrats are concerned that a groundswell of support for President Trump outside of Minnesota's Twin Cities may be enough to win him the state over 2020 Democratic presidential nominee Joe Biden.
Ricin: 
A woman has been arrested over the weekend for sending a package with ricin to The White House. It was addressed to President Trump. The package never made it to The White House, and was intercepted at a mailing facility.