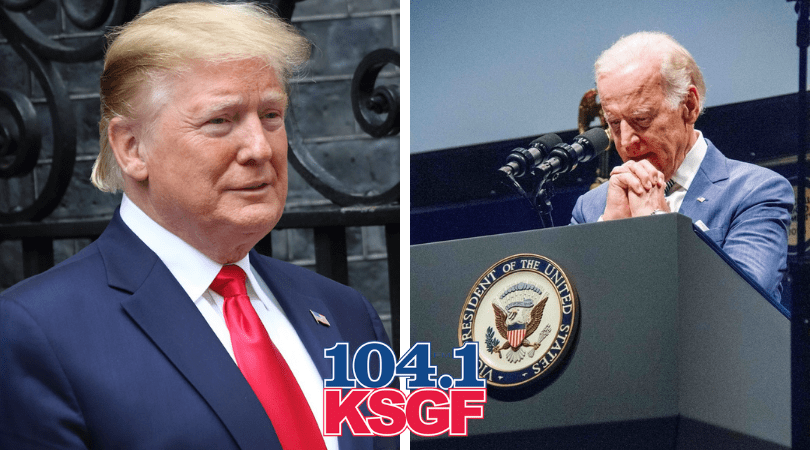 Facebook Live:
Sarah the Producer is back in studio! Make sure to join us on Facebook Live!
Hunter Biden Emails:
Sen. Ron Johnson is calling on FBI Director Christopher Wray to confirm or deny details regarding a laptop said to have belonged to Democratic presidential nominee Joe Biden's son Hunter Biden.
President Trump:
Thousands of people came out to welcome & support President Trump in California.
Sarah the producer shares the amount of President Trump vs. Biden/Harris she saw while on her honeymoon. Sarah drove thru 7 states & went through some pretty large cities.
Election 2020 Poll:
The latest state polling by the Trafalgar Group predicts another win for President Trump in the upper 270's to low 280's in the Electoral College.
PA Bakery:
A bakery in PA claims its election-themed cookies — which are currently flying off the rack — have accurately predicted the outcome of the past three presidential elections.
Mayor McCheese:
Mayor McCheese has been selected for the Government Excellence Award from Missouri State University Board of Governors.
Amendment 3:
Actress Jennifer Lawrence released a PSA on behalf of the No on 3 campaign this week for Missouri.
Coronavirus:
Coronavirus cases have skyrocketed in the European Union, and Europe has now pulled well ahead of the United States in new and active cases of COVID-19, with major hotspots cropping up in France, Germany, and even the United Kingdom.
Joe Biden:
Last week, Joe Biden claimed that the boilermakers union endorsed him. It now appears that no such endorsement was given.
Trump Caravan:
There was a massive Trump caravan over the weekend in… Puerto Rico!
Racism within School:
The San Diego Unified School District approved its grading system as a part of an effort to combat racial discrimination. Under the district's new system, non-academic factors like late work and classroom behavior will not be counted toward their overall academic grade.
Celebs Working W/ Trump:

Kim Kardashian revealed she was warned that her reputation as a celebrity could be damaged if she worked with President Trump on prison sentencing reform.
Meanwhile, Rapper and actor Ice Cube has been working with President Trump on the "Platinum Plan." The plan intends to bolster black Americans' prosperity. On Friday, Ice Cube says CNN canceled his interview.